Book your SOLAS
Safe Pass Course in
Galway
Only €20 Deposit Required
To reserve your seat T&C Apply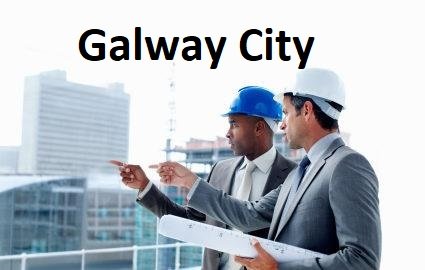 Safe Pass Galway Solas Safe Pass Course Galway Events
The most important thing in this kind of situation is to remember that you are not going to be able to apply for any job in construction without. Getting this Safe Pass Card ID takes very little time, and the fees that you pay to your ATO/tutor are quite small for an Safety ID that lasts four years.

This is also important because you are going to feel prepared to work in this kind of environment. The work you do in construction can be very safe as long as you know what you are doing. The Safe Pass Course in Tuam When people think about construction work in Tuam, they might not be aware that this ID is required, but their potential employers have to inform them of this requirement before they even consider hiring them. Sometimes people don't find out until they have already been interviewed and this is a waste of time for both the construction companies and the people trying to get a job in construction.

Now that you know about this Safe Pass programme, you can enrol with your tutor of preference and get your ID! Approx Course duration 7:30 am to 5:00 pm Max attendees 10 Per Course
<p>The most important thing in this kind of situation is to remember that you are not going to be able to apply for any job in construction without.
Getting this Safe Pass Card ID takes very little time, and the fees that you pay to your ATO/tutor are quite small for an Safety ID that lasts four years.
<br><br>
This is also important because you are going to feel prepared to work in this kind of environment. The work you do in construction can be very safe as long as you know what you are doing.
The Safe Pass Course in Tuam
When people think about construction work in Tuam, they might not be aware that this ID is required, but their potential employers have to inform them of this requirement before they even consider hiring them. Sometimes people don't find out until they have already been interviewed and this is a waste of time for both the construction companies and the people trying to get a job in construction.
<br><br>
Now that you know about this Safe Pass programme, you can enrol with your tutor of preference and get your ID!
Approx Course duration 7:30 am to 5:00 pm Max attendees 10 Per Course