Manual Handling
Manual Handling Course Galway Online
Location: Galway, H91 ET6N, Ireland
Warning
: Attempt to read property "stock_quantity" on array in
/home/u594752588/domains/quickcourses.ie/public_html/wp-content/themes/quick-courses/template-parts/content-courses.php
on line
129
About this course
Manual Handling Course Galway now live assessments every day on Zoom Platform or face to face at our offices.
CLICK HERE TO BOOK NOW! ONLY €40 PER PERSON
We can also send a tutor to your workplace Just Call !
​3 Year Certification, Call 087-7950282 to Book !!
​Tutor Led Online Manual Handling Course
Via ZOOM – From The Comfort Of Your Own Environment
Save Up To 2 Hours of travel time.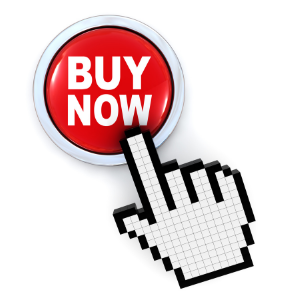 ​
Online Manual Handling Assessments Prerequisites 
1. You MUST have a second person with a mobile electronic
device to record, you live in front of the instructor to view
all angles
2. you will be asked to demonstrate 5 different lifts from
different heights
3. Please also have a trolley or a device you use regularly at work with wheels or a Suitcase with Wheels or a similar device to perform the same manoeuvre. To Comply with HSA Standards all practical demonstrations must be hands-on and live in the presence of a QQI/ Fetac Qualified Instructor, Therefore all demonstrations will take place at our offices or live Online with our tutor or at your workplace.
CLICK HERE TO BOOK NOW! Only €40 per person
Attending our Office Manual Handling Assessments Prerequisites 
​One on One Time slots will be given in Booking Order
​Social Distancing Will Apply at Practical Demonstrations
​PPE: Gloves and Face masks supplied Must be worn​
​COVID 19 Risk Assessment in Place
​Please Note: A Person Can Only Be Certified Competent by Live Practical Demonstrations Only!!
Like This One as Recommended by the HSA.
We can ZOOM Live to your premises if you require just
call us for more info.
So Why Pay Twice! Do It Right The First Time and You Have It For 3 Years.
DURATION: 2 Hours Online
Practical Demonstrations Online: 15 Mins Max
PARTICIPANTS: 12 per class
VENUE: Online Platform Download
CERTIFICATION: Lasts for 3 Years
PRICE: €40.00 Call Michelle 087-7950282
Who Should Take This Manual Handling Training Course? The manual handling course is aimed at all levels of employees who may undertake manual handling operations, including the transporting of a load of items by lifting, putting down, pushing, pulling, carrying or moving thereof by hand or by bodily force. This includes, but is not limited to, professions such as:
Call us today we can arrange a trainer to visit your premises also if you prefer your staff not leaving the premises
Call Michelle on 087-7950282
Warehouse and factory staff
Heavy manual labourers
Unloading and loading of vehicles
Construction and building site workers
Office workers
Delivery drivers
Farmhands
Manual Handling accounts for 33% of Accidents reported to the Health and Safety Authority. Manual handling includes the use of the human body to lift, lower, fill, empty, or carry loads and also includes climbing, pushing, pulling, and pivoting, all of which pose the risk of injury to the back. The load can be inanimate (an object) or animate (animal or person) and manual handling injuries occurs in most industrial sectors including manufacturing and warehousing, retail, construction, transportation, agriculture and the health care sector.
Cancelling your place/refunds:  No Refunds you must attend the course on the day.
To Check Out our list of other courses just Click Here:
Pricing
Manual Handling Course, Galway- Prestige Training Galway Events total €40.00
Location
Organiser
Prestige Training In Galway
Welcome to Prestige Training in Galway, We provide stand-alone courses from Drivers CPC Courses, Solas Safe Pass Course, Manual Handling Course and Abrasive Wheel Training. We are an RSA Driver CPC Approved and SOLAS Safe Pass Approved Training Company Based in Galway. Need Help: Call Michelle on 087-7950282 for Assistance.